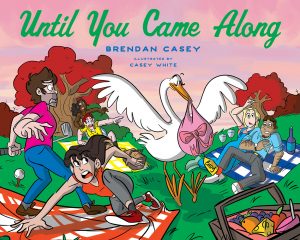 Tired of reading boring books to your child who barely knows what you are even saying?
What if you could read your child a bedtime story without pulling out your teeth? No more Humpty Dumpty. Until You Came Along is a book Mom and Dad can enjoy as much as their children.
Let's face it, children just want a loved one to read them a bedtime story, but where is the enjoyment for you? Now you can enjoy some comedic relief as you wind down and put your little tyke to bed. Order a copy today! Hell, while you're at it, buy a bunch of copies! We think you need about 40.